Yachts New England was founded by David Pugsley and Keith Chmura in 2021 with the goal of providing highly personalized brokerage services for both sellers and buyers. Both men bring extensive marine industry experience to the company; David with over 35 years in the brokerage business and Keith with 20 plus years as captain, project manager, and ocean sailor. Their combined experience is a blend of sales knowledge and industry knowledge. Understanding both sides of the business, the two men conceptualized a business model where a small group of brokers is empowered to make personal connections in the industry. In a little over one year, the brokerage has expanded to include a select group of brokers who all have a passion for being on the water and foremost, the shared objective to see that clients achieve their personal goals. Yachts New England is available to answer your questions and advise you through a purchase or sale.
David Pugsley
Lyme CT
YNE co-founder David Pugsley is an experienced yacht broker. He has spent most of his working life as a yacht broker. He was Vice President and General Manager of Brewer Yachts Sales, Inc., the largest yacht brokerage firm in northeastern United States. He managed fourteen offices from New York City to Boston. Soon after leaving Brewers, he, and co-founder Keith Churma, conceptualized the YNE model; a yacht sales business where brokers are empowered to make personalized connections with power-boaters, sailors, and marine industry professionals. David is a Certified Professional Yacht Broker (CPYB) and a licensed Florida yacht broker. His extensive resume includes the position of Past-President of Yacht Brokers Association of America and a former member of the board. David is a past member of CAC, the Certification Advisory Council for the CPYB staff. He is also a volunteer and North Sound crew chief for the Virgin Island search and rescue squad. And for six years he was the Marine Operations Director at the Bitter End Yacht Club in the British Virgin Islands.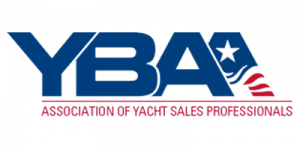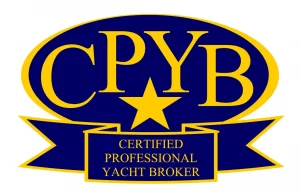 Keith Chmura
Mystic CT
YNE co-founder Keith Chmura has extensive knowledge of the marine industry. He crossed the Atlantic three times and made numerous trips between the East Coast and the Caribbean. He's served as Captain aboard a private yacht in both New England and the Caribbean as well as project managed several large yacht refits and a new build of a 22' luxury launch. His knowledge of captaining a yacht, supervising refits, and working with boatyards and tradespeople gives him a unique perspective on all that goes into the sale or purchase of a boat and boat ownership. His passion for being on the water and knowledge of the industry is unparalleled. Keith has spent his entire professional life helping people realize their nautical dreams. The Yachts New England model utilizes his experience to optimize clients' experience on the water.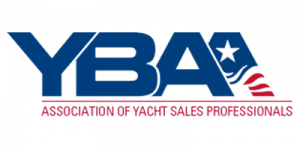 Steve Wiater
New Jersey
Steve Wiater has been a New Jersey shore resident his entire life. He is a third-generation boater. He began fishing at an early age for striped bass, fluke and tuna with his grandfather and father on their boats. He learned to respect what it meant to be in the water and gained knowledge of operating and maintaining a boat at a young age. He and his family have owned several boats including center consoles and express cruisers. Being on the water is a huge part of his family life. His overall boating knowledge is enhanced by his contacts in the marine industry. Steve has a degree in business and has many years of experience as a Project Manager. He understands the importance that commitment and honesty play in all transactions. His business experience along with his boating expertise is an asset for any customer in buying or selling a boat.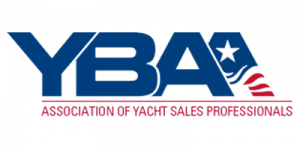 Andrew Glassman
Stamford CT
Andrew Glassman has been in love with boating from an early age. He was exposed to cruising the northeast before he was ten years old on family charters and then family-owned boats. His passion for boating and his entrepreneurial spirit led him to establish a boat cleaning business before he had a driver's license. He then worked many years as a dockhand at boatyards when home from college during the summer. He's owned a Boston Whaler, a 20-foot center console Mako and currently captains a 30-foot power boat that he and his family use to cruise throughout the northeast. Following graduation from the University of Massachusetts, Andrew went to work for a private construction company and currently manages construction for the Board of Education in the City of Stamford. He does much of his own boat maintenance, so he understands the mechanics of a boat. His overall knowledge and passion are a benefit to both boat buyer and seller.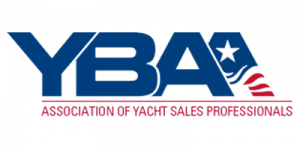 Ronald Glassman
Stamford CT
Ronald Glassman is a lifelong boater. He grew up in central CT on Long Island Sound. He's sailed numerous small boats, including Blue Jays, Comets, 420s, Daysailers, Zips, Knickerbockers, Rhodes 19s, a Cal 33, and currently cruises a Tartan 40 along the east coast. He's crewed on a variety of mid-sized boats, racing at both ends of Long Island Sound. Having sailed a variety of boats and always been an individual who has performed spring and fall maintenance on his boats, he brings an experienced eye to the boat purchase or sale. He's an established photographer and filmmaker. His business acumen has always been based on developing personal relationships. Working with him you will come to know an individual who will distinctively understand the client, the boat, and the transaction.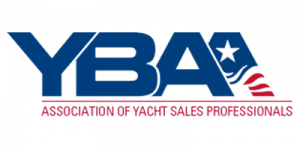 Susan Macauley
Clinton CT
Susan Macauley comes from a boating family. From an early age she was aboard the family 32' Luhrs, cruising New England waters. Accompanying her father, she learned to navigate and understand boating safety. As a youngster, she sailed sunfishes and dinghies. She is passionate for being on the water. Along with her late husband, she owned a Contest 36 and for many years she crewed aboard a C&C 36 and helped deliver yachts along the east coast. She has completed the Coast Guard safety course and is certified in scuba to depths of one-hundred feet. Aside from life on the water, Susan is a decorated equestrian. She currently teaches equestrian sports to all age groups. Her authenticity and boat knowledge make her a unique individual to advise on the purchase or sale of a boat and someone who can knowingly comment on life on the water.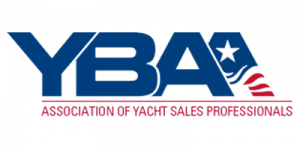 Ken Shiles
Captain Ken Shiles has been boating since childhood along the Jersey shore and has built his life around the water.  He holds a USCG masters license and has worked in the marine industry for the last 15 years.  He started as a cabinet maker for Viking yachts until opening his own marine carpentry business in August 2021. In his free time he can be found sailing his Hobie 16 or 1968 Bristol 35, surfing, spearfishing, and scuba diving, and he also works for the Hamilton Township rescue dive team.  Captain Ken's experience, product knowledge and passion for life on the water can help you find the yacht of your dreams.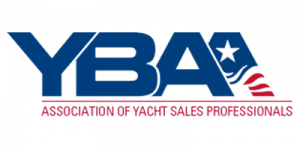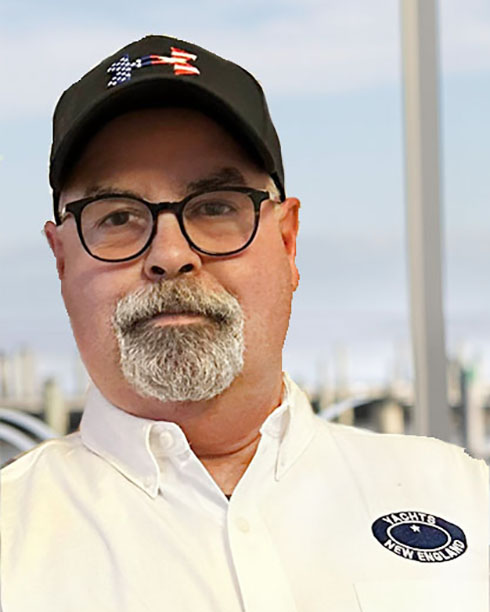 Thomas Lemaire
Tom Lemaire is a 100 Ton licensed captain that grew up and still resides in Newport, Rhode Island. He started fishing, sailing and diving with his dad at a very young age and sailed on his his first transatlantic voyage at 18. At the age of 19, he traveled down to New Orleans to work in the Gulf of Mexico as a Captain on oil rig supply boats. Family life came…so he moved to the Boston area and worked as a manufacturing engineer for a machine tool distributor for 20 years but he still maintained his contact with the ocean by owning and operating a fishing charter business and a boatyard out of Cohasset Massachusetts. He returned to his hometown of Newport to start a machine shop servicing the marine industry. He has now returned to his true love fishing out of Newport on his 25' Blackfin, delivering boats up and down the East Coast and spending as much time on the ocean as he can.